Ford Maverick Grabber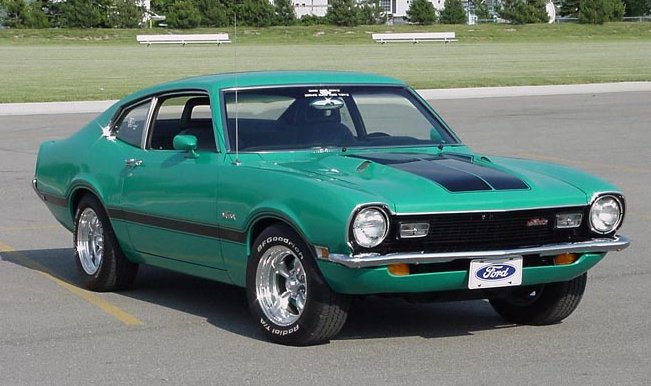 The Ford Maverick, a heavier and less sporting machine than the Ford Pinto on which it was based (a difficult concept to wrap one's head around), was a weak and flaccid family sedan, featuring the all-too-familiar 1970s bugaboos of a strangled engine, flexible and weak chassis, and garish styling.
However, the Grabber took the stink to epochal levels by applying the hip lingo of the day for performance cars (Grabber!) and slapping it and a performance package consisting entirely of tape and decals onto the cringing Maverick.
The result was the automotive equivalent of putting John Candy in track shorts--tight, mauve and gold polyester track shorts. The car didn't actually go any faster, but at least it was ugly.
I want one. Badly.
--Chris H.